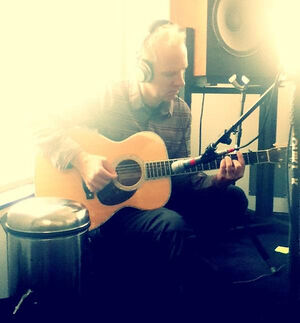 Below are some mentions and influences No Doubt have referenced while making Push and Shove:
Borrowing styles from U2
"Attitude songs"
"Ska reggae dance rock electro anthem ballads"
Band working with a timpani, orchestral bass drums and a farfisa combo
String ensembles
Tom, Tony and Adrian all recorded vocals for the album
"Deep ska roots", "our best yet"
Steel drums
Strong '80s and Jamaican influences
"Lots and lots" of ska and reggae
No covers will appear on the album
New wave rock songs
Gabe McNair was Tweeted playing a melodica
"There are a coupla epic gtr solos on the record"
Ad blocker interference detected!
Wikia is a free-to-use site that makes money from advertising. We have a modified experience for viewers using ad blockers

Wikia is not accessible if you've made further modifications. Remove the custom ad blocker rule(s) and the page will load as expected.